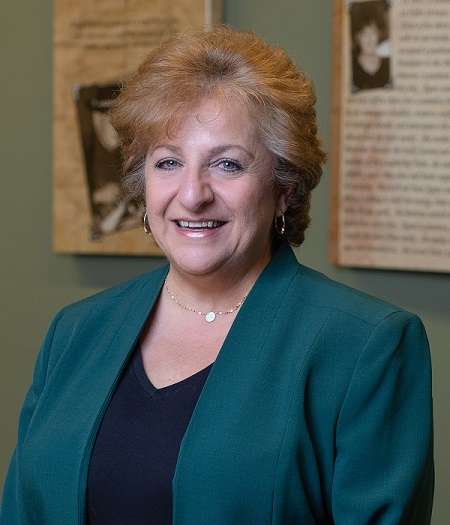 The city of Lawrence comes alive every Labor Day weekend: celebrating culture and faith, bonding families, uniting the generations and passing on the best that our city and region have to offer. I was fortunate to participate in some of these celebrations and am always reenergized by the power of faith, family, friends, and of course food! The passion and commitment it takes to hold these events is extraordinary. But the tireless hours of planning, prepping, and cooking are all worth it when you see the joy in the faces of people of all ages. The value of shared effort, giving back, and of our community coming together makes this weekend very special to me.
The 99th annual Feast of the Three Saints commemorated three brothers, Alfio, Filadelfo, and Cirino, who were martyred in third-century Italy for refusing to renounce their Christian faith. The Three Saints Inc. society sponsoring the feast raises money to fund scholarships, community outreach, and multiple charities. I joined thousands of people to watch the saints' statues being carried through the streets and experience the remarkable faith and compassion for these brothers. The occasion would not be complete without showers of confetti and fireworks enlivening the feast. Next year marks the 100th year that this "festa" has taken place and is sure to be spectacular.
My Lebanese roots go deep, so I also attended the St. Anthony Lebanese Mahrajan, hosted by St. Anthony Maronite Church. I enjoyed the belly dancing, traditional specialties like tabbouleh, falafel, and shawarma, and watching the children's games and activities. The Mahrajan, which supports the work of the church, was marking the 50th year of this cherished tradition.
The Bread and Roses Festival commemorates the famous 1912 strike by Lawrence textile workers, many of them immigrants, who united to protest the hours and working conditions in the city's mills. The festival was a feast of local cultures, rich with music — hip hop, klezmer, and Puerto Rican Bomba —and featuring the giant puppets from Vermont's Bread and Puppet Theater.
These are great examples of how our immigrant relatives came to this country, worked hard, and helped us learn the traditions of their native lands. My husband and I have been attending these festivals since we were children and now take exceptional pride in watching our own children and families enjoy them as we did. Every year we come back, see how the children have grown, share memories of those we lost, and watch how each family passes on their special traditions to the next generation. When life sometimes seems to get the best of us, it's times like this that help refill our souls with all that's good.
I encourage everyone to take advantage of cultural events happening in their community. It is a chance to learn about a new culture, meet new people, and try delicious food. We all win when we support one another and celebrate our shared community. When we experience each other's cultures or mark milestones from the past, we give our present a deeper meaning.