Helping seniors and adults with disabilities find alternatives to nursing home care is a key part of our mission at AgeSpan. We are a resource for services and programs to help people remain in their homes, while meeting their daily needs. Services are provided by community agencies selected for quality and cost.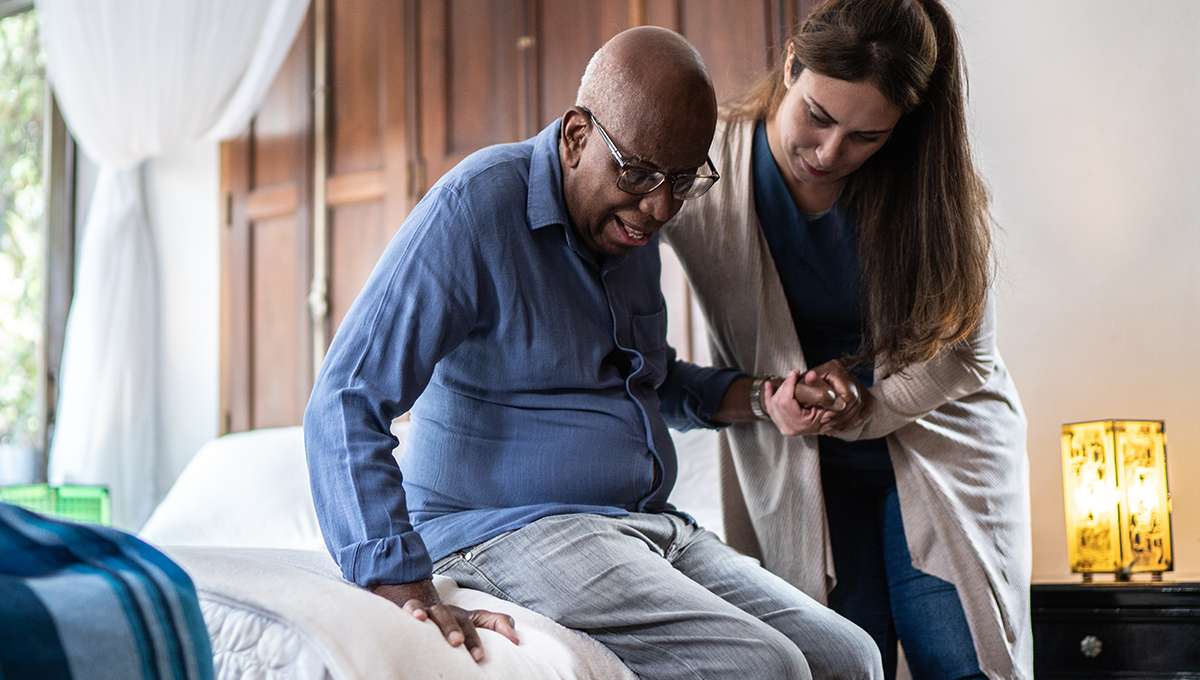 AgeSpan helps people 60 and older and adults with disabilities explore options for their present or future care needs. We provide consumers and caregivers with unbiased information, resources, and decision support.
Options Counseling Fact Sheet
We can connect you with a range of in-home services to help seniors and people with disabilities maintain their independence and continue to live at home. Our Care Managers can help develop a personalized plan that may include assistance with:
Shopping, laundry, meal preparation, housekeeping
Personal care needs
Home-delivered meals
Companionship
Adult day programs
Programs to receive care at home
AgeSpan can connect seniors with programs and services designed to delay or prevent placement in a long-term care facility by providing personal care at home.
The Community Choice Program is designed for MassHealth Standard enrollees who are 60 or older and nursing home eligible.
The Enhanced Community Options Program is for seniors who do not qualify for MassHealth Standard and who require additional supports and services.
The Personal Care Attendant (PCA) Program enables individuals who receive Medicare and MassHealth Standard or Commonhealth benefits to hire their own personal care workers.
AgeSpan also provides assistance and coaching for eligible seniors who wish to hire their own care providers through our Consumer-Directed Care services.
AgeSpan helps people who qualify for Medicare explore managed care options, including:
One Care Plan – Integrated Care Organization (ICO)
Created by MassHealth and Medicare, this program enables people ages 21 to 64 to get the care and social services they need through an integrated model. A primary care team works with a Long-Term Care Support Services Coordinator to develop an individualized care plan for eligible participants. For enrollment information, call MassHealth at 1-800-841-2900.
Personal Care Attendant (PCA) Program
This program allows people with a chronic, disabling diagnosis to choose their own personal care workers. The program is for people receiving Medicare and MassHealth Standard or CommonHealth benefits and who require assistance with daily living activities. 
Programs for All-Inclusive Care for the Elderly (PACE)
This program covered by Medicare and Medicaid provides community-based care and services for people over age 55 living with disabilities who otherwise would need nursing home care.
Senior Care Options (SCO)
This is a voluntary Medicare Advantage health plan that combines Medicare and MassHealth benefits known as Senior Care Options. SCO provides an integrated and complete package of healthcare and social services for low-income adults over the age of 65.
This program provides advocacy and outreach for patients and residents in long-term care and skilled nursing facilities. The ombudsman helps resolve complaints about personal care, residents' rights, and other concerns, following written procedures and ensuring confidentiality. The program also serves as a referral source for information regarding eligibility and placement in long-term care facilities.
Need help
finding something?