Question: When my husband died seven years ago, I got my dog, Lily, for companionship.
I'm retired now and living on a fixed income. I'm worried I won't be able to afford to keep her, and that would just be devastating to me. Is there a program out there that might be able to help me out and keep Lily?
Answer: I'm so sorry to hear about your loss. I love my dogs too, and I'd do just about anything for them.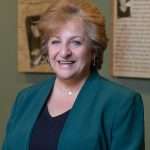 Many people are in your situation, and we understand your struggle. Our Power of Pets Program can help with your veterinary bills. The program provides up to $300 in veterinary care per year, per household, for those in need. It covers numerous services such as rabies shots, spaying/neutering expenses, a variety of inoculations, flea and tick care, annual checkups, and grooming.
Pets not only reduce loneliness, but they also improve the health of their owners in many other ways as well. In fact, pet ownership saves the country $22.7 billion in health care costs each year, according to the Human Animal Bond Research Institute.
Older adults with pets are less likely to have health complications connected to loneliness and social isolation. Research has also shown the bond between a pet and its owner positively impacts mental, physical, and social health, resulting in fewer physician office visits.
That could also save you time and money for other activities like going out to lunch with a friend or getting Lily a new toy. Plus, having a pet helps people get out of the house and be more active.
That's the power of pets.
In order to support pets like Lily in getting the vet care they need, we are hosting a fundraiser to benefit the Power of Pets Program on Wednesday, November 1, at BareWolf Brewing in Amesbury.
Tickets cost $15, which includes a free beer or glass of wine, appetizers, and entry into a drawing for a door prize!If you cannot attend, you can still support Power of Pets with a donation. Buy tickets or donate here.
Are you caring for an older adult or need help locating healthy aging   resources? Our experienced staff is available to help. Visit us online at www.agespan.org  for more information. You can also call us at 800-892-0890 or email info@agespan.org 
Ask Joan was first published in the Eagle-Tribune.