Pets bring joy and so much more to their owners. That's why we need your support at our upcoming fundraiser November 1 from 5-8 p.m. at BareWolf Brewing, 12 Oakland Street, Amesbury.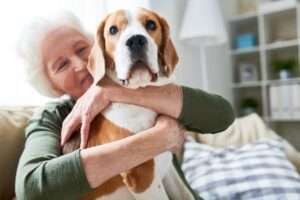 Click here to purchase tickets. Each $15 ticket is good for one craft beer, food, fun, and prizes. The brewery is dog friendly.
Money raised will go toward AgeSpan's Power of Pets Program which helps people aged 65 and over pay for veterinary bills. Pet ownership helps lower stress and blood pressure and increases feelings of social support. We know you love your pets so help us help others!