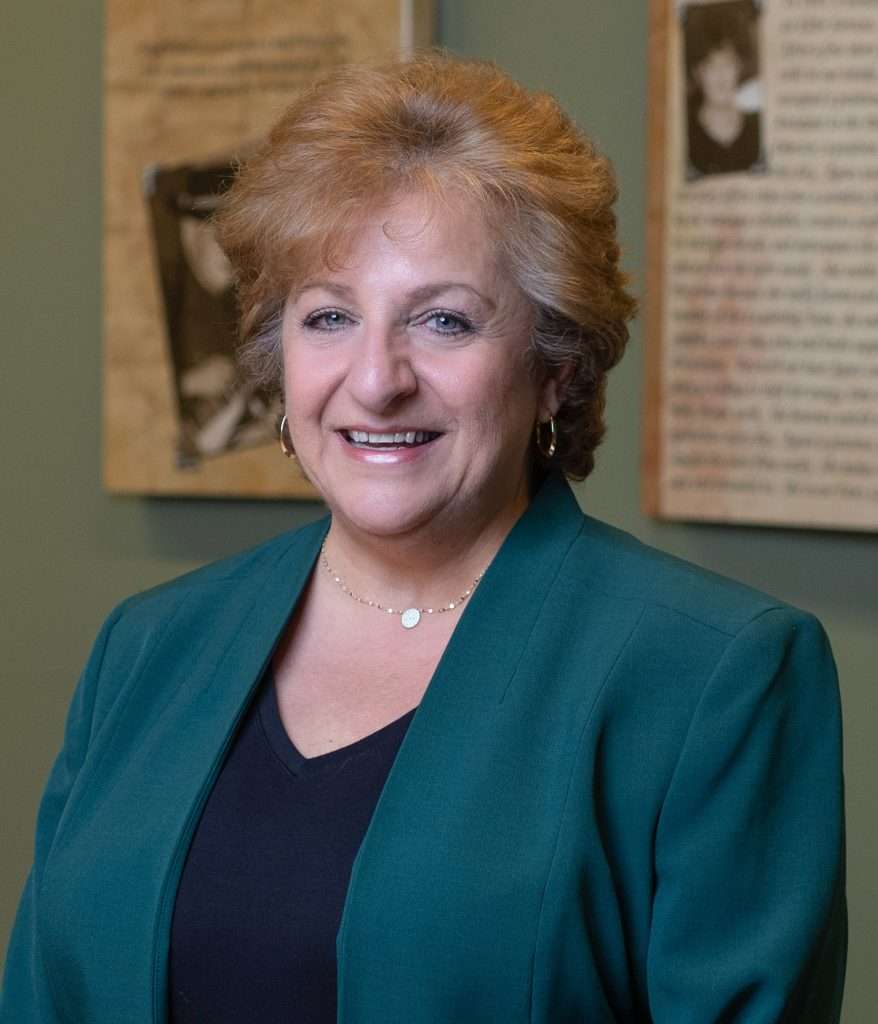 Erin, 52, of West Newbury, was trying everything to help her mother, but nothing was working.
Her mother, Anne, 80, was diagnosed with Alzheimer's disease two years ago. She'd gone from having a decades-long career as a psychotherapist in private practice to becoming dependent on others for her care. Erin and her husband, Jeff, built an addition onto their house where Anne could live while staying close to the family and their support. Jeff, who works full time, pitched in and so did their two school-age children.
Erin had limited supplemental family support because her siblings all live out of town. She was forced to leave her job because her mother's care demanded more time: "My job was to take care of my mother."
But Anne kept falling, endangering her safety, and keeping the family feeling on alert around the clock.
Through our Family Caregiver Support Program (FCSP), Anne received two days of adult health care per week at the Andover senior center, and one day Crystal Polizzotti, director of the caregiver program, called Erin to check how she was doing.
"Crystal is amazing, so good at what she does," Erin says. "It was perfect timing because we were just building [the apartment for her mother], finishing carpentry and all that. My mother was wandering, and we needed cameras and door sensors to keep track that my mother was safe."
Erin was profoundly grateful for the FCSP scholarship that allowed her to buy the cameras because the family had spent so much on construction. In addition, the program provided respite care while Erin visited her daughter for Parents' Weekend at her university.
The FCSP offers caregivers counseling and advice, respite care scholarships, habilitation therapy, grandparent campership scholarships, family meeting facilitation, Alzheimer's disease and related dementias education and support, and relaxation events.
Erin is not alone in facing these challenges. The National Alliance of Caregiving estimates there are 53 million people providing unpaid care to an adult with health or functional needs. That's one in five Americans.
Caregivers are heroes whose work, struggles, and sacrifices often go unnoticed except by those they're aiding directly. This is why our agency participates in National Family Caregivers Month each November to honor their vital contributions.
Many caregivers juggle employment along with these personal responsibilities. Research shows this double bind takes an emotional, physical, and financial toll. An estimated half of all caregivers are over age 50, and many are vulnerable to these pressures affecting their health. Studies show that services like those from the FCSP can reduce their stress, anxiety, and depression.
It is important people know there are resources that can help.
Erin can't say enough about the Family Caregiver Support Program: "I've already referred four people to it."
AgeSpan is happy to answer any questions you may have about the Family Caregiver Support Program or our other services at 800-892-0890 or online at https://agespan.org/solutions/caregiver-support/