When Glenn Stewart embarked on his post-retirement journey in 2003, he had no intention of becoming just another runner. He aspired to be the very best, not only in his personal running achievements but also in making a positive impact on his community.
A self-professed competitive spirit, Stewart, now 73 and serving as the president of the Greater Lowell Road Runners, found his niche in the world of running.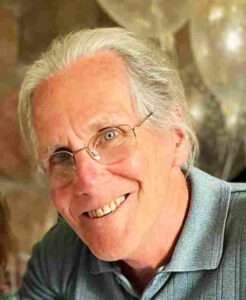 What he loves about running is that it is an inclusive sport with divisions for everyone. This makes running ideal for those with a competitive edge.
Stewart's own drive burns bright. Recently, he clinched second place in his division at the USA Track and Field New England XC Championship, held at Franklin Park in Boston, completing the challenging 8-kilometer race in an impressive 41 minutes and 45 seconds. At the 2021 Boston Marathon, he secured a notable ninth place in his division, clocking in at 3 hours, 56 minutes, and 29 seconds.
In the broader context of celebrating older Americans, Stewart's story exemplifies the theme of "Aging Unbound." His journey continues to inspire, emphasizing the importance of independence and fulfillment in the later stages of life.
For Stewart, running isn't just a fitness regimen; it's a means of staying connected with friends and the community. He relishes the opportunity to meet new people and enjoys the familiarity he's gained over time. Going for a run often segues into enjoyable gatherings with friends.
Stewart retired after a successful career in engineering, where he contributed to the growth of high-tech startups, culminating with his work at Sonus Network.
In the initial decade of retirement, he gradually increased his racing frequency, participating in two to four races each month with the Road Runners.
However, life presented unexpected challenges as both his wife and mother were diagnosed with dementia within a short span. Stewart became the primary caregiver for his wife and moved his mother to an assisted living facility, causing him to reduce his racing commitment to about one event per month.
Tragically, his wife passed away almost a year ago, and his mother earlier. Since then, Stewart has been steadily rebuilding his stamina to enter more races and take the lead in community outreach activities for the Road Runners.
The Road Runners are actively involved in food drives in Tewksbury and Dracut, as well as taking part in local festivities like old homes days.
A significant aspect of their community involvement is a program that provides 10 graduating seniors in the Greater Lowell area with $1,000 scholarships. While running isn't a prerequisite for the scholarship, it does count as a plus. Selection is based on community engagement and academic achievements.
Ever since Stewart began running later in life, he finds that his legs are resilient, and he plans to continue running as long as he can. He's also started the process of recruiting individuals to take on his role as president of the Road Runners so that the group can continue to grow successfully.
While he intends to remain a member of the Road Runners, Stewart is eager to explore new horizons and experiences. Traveling is on the agenda, marking a new chapter for this remarkable individual.
"I think it's time for me to step back," Stewart reflects, "but I believe I'll always be a part of it."