My Story by Marcel DeVoe
IT Specialist since 2006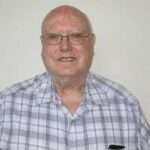 When I turned 18 in 1968, the military draft was in effect. I opted to join the Navy and split my time between the Naval Reserves and Active Duty and reported to weekly meetings for the first year in Salem, Mass, when Pickering Warf was still a Naval Base. They even had a submarine docked there!
After that first year in the Reserves, I did active duty for two years. My active duty occurred during the Vietnam War from late 1969 to early 1971. I was stationed aboard the USS Forest Sherman, a Destroyer class ship, out of the Naval Base in Newport, Rhode Island. We mostly travelled the North Atlantic, going to various countries in Europe.
The most interesting times were when I helmed the ship during some of my watches. As we were crossing the Artic Circle, I saw the Aurora Borealis. During this particular night watch, I saw the sun set for only two hours.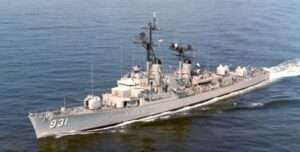 Another time, when we travelled through the Kiel Canal to the Baltic Sea on our way to Germany, we encountered a WWII mine which had floated to the surface. The sharps-men shot at it, putting holes in it until it sank. We were hoping it would explode while we kept our distance, but it was too old.
Another exciting time was when my ship was doing combat exercises with the aircraft carrier USS Wasp in the Atlantic along with five other destroyers. During these exercises, we encountered bad weather. We received a distress call from a tanker during the storm. Then it was "full speed ahead," right through the heart of the storm, taking 30-degree rolls. But by the time we arrived on the other side of the storm, the tanker had split in two and the bow and stern were the only things floating out of the water.
Overall, my military service was probably one of the most exciting times of my life.