Q: I have been receiving mailings and flyers almost daily from insurance companies promoting their Medicare plans. I usually toss them in the trash without even looking over the information. I have good insurance through my husband's retirement benefits package, so why am I getting these?
A: You aren't alone here. Many of us are receiving these mailings and aren't sure what to do with them. I hope the information here helps you determine what, if anything, you need to do. The Medicare Open Enrollment period is happening now through December 7. During this time, insurance companies are marketing their products in hopes of signing up new members. The insurance agents and brokers are not allowed to call or come to someone's home unless invited. You will probably continue to receive additional mailings.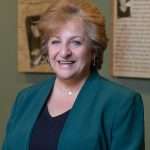 If you have coverage such as active employment or retiree insurance, you have a different Open Enrollment period, and Medicare Open Enrollment does not apply to you. We encourage you to call the plan administrator for assistance or information. There are various timelines for enrolling in Medicare and Medicare Open Enrollment deadlines are for people who already have Medicare as their primary insurance.
During Open Enrollment, we always suggest Medicare beneficiaries spend time reviewing their current plan to make sure it is still their best option for medical and drug coverage in the coming year. If already enrolled in Medicare, you should have received your "Evidence of Coverage" or "Annual Notice of Changes" explaining any changes in your plan for 2024. This is important for you to review because companies have the right to make changes in coverage every year and there are many changes to 2024 plans.
It's good to remember that a plan that meets all of your needs one year may not necessarily still meet them next year.
If you are comfortable doing research online, go to www.Medicare.gov to use the Medicare Plan Finder which allows you to compare coverage of plans available in your area. If you decide to stay with your current plan, no action needs to be taken as long as the plan is still available.
If you still have questions or need help navigating the Medicare system, there is help available. In Massachusetts, SHINE (Serving the Health Insurance Needs of Everyone) counselors are trained and certified by the Executive Office of Elder Affairs.
At AgeSpan, our SHINE counselors are knowledgeable about Medicare A&B, Medicare Advantage plans, Medicare Supplement plans and Prescription Drug plans. They offer free, unbiased assistance to help you find the most cost-effective options and will help determine if you are eligible for any cost saving programs Make a SHINE appointment or get more information by leaving a message at 978-946-1374, or, when SHINE counselors are booked in your area, you can call 1-800 MEDICARE for 24/7 assistance. Remember that SHINE is available all year to assist. If you find yourself in a plan that is not in your best interest, reach out to SHINE to help determine all of your options. Also remember if you are enrolled in a Medicare Advantage plan as of January 1, you can change your plan or choose Original Medicare any time between January 1 and March 31.
Are you caring for an older adult or need help locating healthy aging resources? Our experienced staff is available to help. Visit us online at www.agespan.org for more information. You can also call us at 800-892-0890 or email info@agespan.org. Joan Hatem-Roy is the Chief Executive Officer of AgeSpan.