My Story by Kristen Haley
Outreach & Education Coordinator, Senior Medicare Patrol Program since September 2023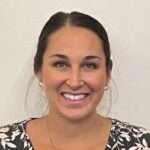 During my first year of college, I didn't have the greatest experience. I knew I needed something more for my life and wanted to do something for a greater purpose. I would see commercials on joining the military as well as see the Army soldiers at my high school, and I would feel inspired and had the desire to be a part of something elite.
Instead of continuing my education, I made the decision to join the Army so I could be a part of a team, challenge myself, serve our country, and do something I knew I would be proud of. It was the best decision I made.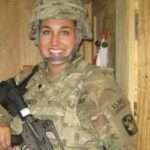 Some of my proudest moments as a soldier are serving in Afghanistan and volunteering to teach the local Afghan children English. Another proud moment was when another soldier and I planned a Military Ball for the Temple Veteran's Home in Texas. I also enjoyed being the representative to plan events and gatherings for the single soldiers on the base. I love being involved and I loved inspiring others to get involved as well!
I felt very proud to be an Army Soldier, and today I feel proud to be an Army Veteran.
Happy Veteran's Day! – Kristen