Question: My close friend was recently awarded full custody of her two young grandsons. She is a loving, devoted grandparent and shared with me that she is sometimes overwhelmed by her responsibilities. A friend suggested your agency might offer some assistance. Is this something you do?
Answer: What a great friend you have, and I admire you for thinking about her and her grandchildren's needs. Grandparents or other relatives raising grandchildren, sometimes called grand families, are more common than you think.
There are more than 7 million American grandparents living with grandchildren under the age of 18. In Massachusetts also on, more than 31,000 grandparents are raising grandchildren with or without a parent present, according to the University of Massachusetts' Chan Medical School.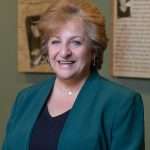 November is National Family Caregiver Month, and it's a perfect time to highlight these families, who need supportive services from people who understand what they are going through. Many grandparents find they need financial assistance, educational resources for their grandchildren, or could benefit from participation in support groups where they can learn from other grandparents facing a similar situation.
Our Family Caregiver Program has expanded its offerings to assist grandparents starting at age 50.
Through this program, grandparents can work with highly trained professionals to provide information regarding resources available, someone to lend an ear, and a helping hand along the way. Our goal is to support them to provide a safe, nurturing, and stable home environment for themselves and their grandchildren.
The Family Caregiver Support Program also offers respite opportunities at no charge in two areas:
After-school respite can pay for a variety of programs for grandchildren, such as sports, art classes, even babysitters.
Campership scholarships pay for children to attend summer programs and camps.
Your question is very timely. We're starting a Grandparents Support Group on November 22 at the Lowell Senior Center. The group will meet at 11 a.m. on the fourth Wednesday of every month, and it is free of charge.
For more information, have your neighbor contact us or visit: https://agespan.org/solutions/caregiver-support/
Are you caring for an older adult or need help locating healthy aging resources? Our experienced staff is available to help. Visit us online at www.agespan.org for more information. You can also call us at 800-892-0890 or email info@agespan.org. Joan Hatem-Roy is the Chief Executive Officer of AgeSpan. 
First published in the Eagle-Tribune