Question: I find myself struggling to care for my 76-year-old aunt , who lives with m y family and has severe arthritis. I feel I'm being squeezed between the responsibilities of taking care of my children and m y aunt. She requires a great deal of care, and I'm exhausted. What can I do to help her?
Answer: I am so glad you have reached out. Caregiving can often feel all-consuming , and many people find it challenging to juggle all the responsibilities without additional support. You are to be commended for all that you do but it's important you take care of yourself as well.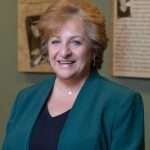 AgeSpan has a program that could be of assistance: The Personal Care Attendant (PCA) Program, which may pay you for taking care of your aunt .
Personal Care Attendant (PCA) Program
If your aunt receives Medicare and MassHealth Standard or CommonHealth benefits, a Senior Care Options (SCO), or One Care plan , she may qualify for the PCA Program. This allows individuals to hire their own personal care workers.
These workers can be non-relatives or relatives other than spouses, parents, legal guardians, or PCA Program Surrogates. PCA Program Surrogates are appointed by people who are unable to manage the program—the details of scheduling, paperwork, etc.— by themselves.
To qualify for the PCA Program, your aunt must have a chronic, disabling diagnosis that causes her to require physical assistance with two or more activities of daily living such as eating, toileting, or getting dressed. Her primary care physician must authorize her to receive PCA services. Her primary care physician must approve the PCA services as medically necessary.
One of the biggest benefits of having a PCA is being able to hire your own caretaker. This way your aunt will be familiar with the person taking care of her , which makes the process a whole lot easier.
If you're looking for more information about our PCA program, give our Information & Referral Department a call at 800 -892-0890. You can also place a referral on our website at https://agespan.org/solutions/care-options-services/
Additionally, we also offer support for caregivers like yourself : https://agespan.org/solutions/caregiver-support/
Are you caring for an older adult or need help locating healthy aging resources? Our experienced staff is available to help. Visit us online at www.agespan.org for more information. You can also call us at 800-892-0890 or email info@agespan.org .
Joan Hatem-Roy is the Chief Executive Officer of AgeSpan. Ask Joan was first published in the Eagle-Tribune.