Q: For several years, my mother was able to remain in her own home with the help of private pay aides. It became clear this would not be an option long term due to cost and her physical deterioration, so I moved her into an assisted living facility. I have since noticed some issues – her hearing aids and dentures were lost. A few other issues have arisen, and I don't quite know how to handle all of this. Do you have any advice?
A: This is a sensitive issue that many families face, but there is help available. Our Long-Term Care Ombudsman Program has expanded to serve assisted living facilities throughout the Merrimack Valley, North Shore, and Mystic Valley regions.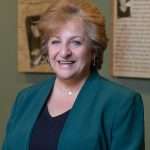 Our ombudsman staff and volunteers perform many essential duties, including being an advocate for residents and serving as a mediator between a facility and its residents.
Ombudsmen receive training to resolve issues for the resident or their legal representatives. Once notified of a complaint, the ombudsman has the right to meet with the resident privately and keeps all information confidential. Information is only released if the resident decides to share it with the management of the facility.
Our program expanded to serve assisted living facilities earlier this year and oversees 60 facilities in our coverage area. Our ombudsmen visit each facility on a regular basis.
Our program also oversees 75 long-term care facilities including nursing and rest homes. Every state has a Long-Term Care Ombudsman Program that addresses complaints and advocates for improvements in the long-term care system as required by the Older Americans Act.
Not all of us are comfortable or adept at conflict resolution, but it doesn't need to be a negative experience. Everyone's goal should be to resolve any issues, improve the quality of care, and prevent the situation from happening in the future.
Our agency has the resources our ombudsmen need all under one roof. That can help streamline the process and make it easier to coordinate with other employees in, say, protective services or caregiving, who may be involved.
Carefully document the issues and contact the Ombudsman program in the town where your mother now resides by calling 800-243-4636. Hopefully, everyone will be able to agree on how to resolve your issues with some help.
Are you caring for an older adult or need help locating healthy aging resources? Our experienced staff is available to help. Visit us online at www.agespan.org for more information. You can also call us at 800-892-0890 or email info@agespan.org .
First published in the Eagle-Tribune September 25, 2023