Question: I received something in the mail asking me to renew my MassHealth coverage.
I know there have been a lot of health-care scams targeting older people. I just wanted to check to make sure this is legitimate before I do anything about it. Do you know if this is for real?
Answer: This is not a scam. Every year, MassHealth sends out notices in blue envelopes to let customers know they need to renew their coverage, or they have been automatically renewed.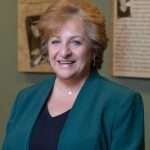 If you received a letter saying you've been automatically renewed, you're all set unless you have changes to report. That means MassHealth was able to verify the information they have on file for you is correct.
If you received a letter saying you must renew by a certain date, you need to take action so you can keep your benefits.
We can help you with the renewal process.
As part of a statewide push, AgeSpan has partnered with Massachusetts' Executive Office of Elder Affairs to help people aged 65 and older enroll in MassHealth by offering monthly renewal events through the fall.
The next renewal event is scheduled for September 28 from 9:30 a.m. to 1:30 p.m. at our Lawrence campus, 280 Merrimack Street.
AgeSpan staff trained in the registration process will be available to help at these workshops. Appointments are required. Please call 978-296-4299 to reserve your spot .
The next event will be October 26 and more are being planned.
Renewals can also be done online, by mail or over the phone. For information, visit: www.mass.gov/masshealthrenew
Are you caring for an older adult or need help locating healthy aging resources? Our experienced staff is available to help. Visit us online at www.agespan.org for more information. You can also call us at 800-892-0890 or email info@agespan.org. Joan Hatem-Roy is the Chief Executive Officer of AgeSpan.