Q. I am almost 60 and I've heard a lot of good things about my local senior center. I'm a little apprehensive about going because I've always thought of senior centers for "older people" and I'm struggling to think of myself that way. What is there for someone like me?
A. There's a lot to do at today's centers. Across the Merrimack Valley and North Shore, they've expanded their health and wellness capabilities. In addition to aerobics, Zumba, and Tai Chi, you can take part in the hottest new sport – pickleball – or a yoga class, or jump into arts, crafts, and poetry workshops.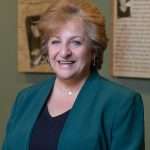 Times are changing, there's a whole new world to discover, and the COAs and senior centers we partner with can help you along your journey.
Lots of centers sponsor trips, have walking groups or offer LGBTQ+ social clubs and activities. These centers provide eat-in or grab-and-go meals, too. And don't forget, today's senior centers are great places to learn about how to sign up for Medicare or MassHealth, get tax preparation help, and the latest nutrition information.
September is National Senior Center Month, and this year's theme is "Discover Yours," which can be interpreted in many ways. It could simply mean discovering your local senior center by visiting, or it could mean something more like discovering your unique interests, talents, or aspirations.
Most senior centers are open to anyone aged 50 or over, and many people visit the center more than once a week. Research shows senior center participants have higher levels of health, social interaction, and life satisfaction than their peers who don't take part in all senior centers provide.
Senior centers are also great isolation-busters since they are great places to make new friends and re-charge ongoing relationships.
Either way, it's a great time to recognize the vital services and opportunities our local centers provide. Foster your sense of community and camaraderie by simply visiting your senior center and talking with some people. Who knows, maybe you'll make a life-long connection or even end up volunteering.
Are you caring for an older adult or need help locating healthy aging resources? Our experienced staff is available to help. Visit us online at www.agespan.org for more information. You can also call us at 800-892-0890 or email info@agespan.org. Joan Hatem-Roy is the Chief Executive Officer of AgeSpan. 
First published in the Eagle-Tribune newspaper August 31, 2023