Our best advice is don't wait until there is an emergency. You don't have to be over 65, either. It may come as a surprise that not all of our services are for people over the age of 65. In fact, we have programs for younger adults, family members, and people with disabilities.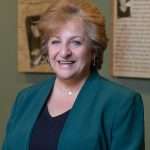 Our agency's mission is to provide people with options and services so they can live safely in home own homes.
Some services are provided directly in the home while others are delivered in community settings such as skilled nursing facilities and senior housing. Each of these services has eligibility criteria such as age, need, and income. Many are free of charge, while others may require a fee or co-payment.
The time to explore your options is before you or a family member may need them. It's better to know what services are available and how to access them ahead of time or have contingency plans in place for unforeseen circumstances.
One of the best services we have at AgeSpan is our Information and Referral Department. Not sure what you need now or may need in the future? Call us and the information and referral team can help answer questions, provide options and community resources on a wide range of topics.
We can also review what services you may need in the home such as housekeeping, shopping, companionship, day programs, bill paying, or home-delivered meal services. Our Care Managers can help develop a personalized plan for you. Additionally, we have programs for family caregivers and grandparents taking care of grandchildren.
Our Options Counseling Program assists older adults aged 60 and over, individuals with disabilities, family members, and caregivers in making decisions regarding supportive services.
The counselors review the options you or a family member have for remaining at home or finding the most appropriate placement.
There are also a wide range of evidence-based programs from our Healthy Living Center of Excellence to help you manage chronic pain as well as conditions like arthritis and diabetes, chronic pain management, plus healthy eating and comprehensive falls prevention education.
AgeSpan aims to help you age the way you want to, so call us and let's talk about how we can help you craft a healthy aging journey.
Are you caring for an older adult or need help locating healthy aging resources? Our experienced staff is available to help. Visit us online at www.agespan.org for more information. You can also call us at 800-892-0890 or email info@agespan.org. Joan Hatem-Roy is the Chief Executive Officer of AgeSpan.
First published in the Eagle-Tribune August 14, 2023