Q. I cannot tell you how many phone calls (on my landline and cell phone) I get from scammers about Medicare, free services, etc. My friends and I try to let each other know when we hear about a new scam, but it seems like it is never-ending. What can older adults do?
A. You are not alone. Many of us are getting those phone calls and emails claiming to be from Medicare, Medicaid, or a health care provider. Older adults are often the target of scammers. Medicare and Medicaid fraud alone are estimated to cost the government and taxpayers more than $100 billion each year.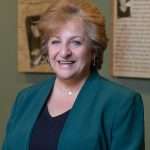 Medicare scammers often sound professional over the phone and use current technology to create convincing websites, emails, and print materials that appear to be from a trustworthy organization.
It's important you stay up to date on what Medicare scams are going on and know what red flags to look for to keep you or your loved ones safe.
Here are some things the National Council on Aging says to watch out for:
Promises of free items or services: Be suspicious of offers involving no-cost medical supplies, COVID tests, medical care, or prescription medications. Scammers will offer you valuable medical equipment, persuade you to share their Medicare number, and then use that information to file high-cost claims in your name.
Pressure to switch your Medicare plan: A scammer may say you're "pre-approved" for a new health care or drug plan with lower premiums or better benefits. They may tell you there's a fee to enroll in this new plan.
Notices to renew or upgrade your Medicare card: A fraudster may ask for your Medicare number to "verify" your account because you need to activate, renew, or upgrade your Medicare card.
Threats to cancel your coverage: You may get a call from someone saying there's a problem with your Medicare account, such as fraudulent activity, or your card is about to expire. The caller says your benefits will be canceled if you don't immediately verify your personal information or join a new plan.
Claims you're eligible for a refund: Another common Medicare scam is telling older adults they qualify for a refund due to changes in their plan and requesting the Medicare number or bank account details of the beneficiary.
Here is what you can do to avoid being scammed:
Avoid sharing your Medicare number with strangers: Do not provide your Medicare card, Medicare Number, Social Security card, or Social Security Number to anyone but your doctor, pharmacy, or people who work with Medicare to assist beneficiaries.
Don't be fooled if the phone number looks legit. Scammers can spoof their phone number to make it look like the call is coming from a government agency or other known organization. Also, don't be surprised if the caller has some basic information about you. With the internet, those details are easy to find.
Do not click on suspicious links: Criminals create fake email addresses to make it appear messages are coming directly from Medicare. These emails may send you to a website that looks authentic. Do not respond to unexpected emails or text messages or click on any links they contain.
Do not be afraid of threats to terminate benefits: If you qualify for Medicare, your benefits will not be taken away for reasons like not signing up for a certain plan.
Do not speak to anyone who tries to persuade you to choose a certain plan: Ignore claims that any policy is "preferred by Medicare," since Medicare does not endorse any specific plan.
Destroy your old Medicare card: Some scammers may claim you need to return your old card; however, this is not true. Once you receive a new Medicare card, your old one is not needed.
Protect your medical records: Do not allow anyone but your doctor or other health care providers to review your personal medical information.
Our Massachusetts Senior Medicare Patrol Program provides assistance at no cost to help beneficiaries prevent fraud, waste, and abuse. The MASMP says to never feel pressured by someone on the phone and do your research before giving out any information or clicking on any suspicious links. If you believe you've been scammed, don't be ashamed. You are not alone, and there is help available.
You can report scams at reportascam@MASMP.org, or by calling 978-946-1243. Visit https://www.masmp.org/
Are you caring for an older adult or need help locating healthy aging resources? Our experienced staff is available to help. Visit us online at www.agespan.org for more information. You can also call us at 800-892-0890 or email info@agespan.org. Joan Hatem-Roy is the Chief Executive Officer of AgeSpan.