Q: I am a 79-year-old woman who lives alone on a fixed income, and I have some ongoing health issues. It's been a struggle in recent months to afford things like groceries, gas, and some of my bills. What options are available to help someone like me?
A. Unfortunately, you are not alone.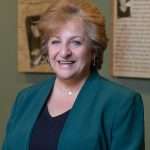 It was concerning to me to find out a recent study by UMass Boston shows Massachusetts is the most expensive state for people aged 60 and up living alone. That means they are more likely to face economic insecurity than those in other states.
The study, known as the "Elder Index," shows the cost of living for someone in Massachusetts who is a single renter and in good health is $37,308 a year, which is 129 percent of the national average of $28,902.
That's more than Hawaii ($36,684 – 127%), New York ($35,352 – 122%), and California ($34,680 – 120%).
In fact, all but one of the New England states are above the national average. Maine is the only one below at $27,984 — 97%. Rhode Island comes in at $29,340 — 101%, New Hampshire $31,920 and Connecticut at $31,884 — 110%, and Vermont at $32,016 — 111%.
The study is based on a stripped-down budget that only covers housing, food, necessary travel, medical expenses, and home goods.
It hits even harder as we get closer to home.
Essex and Middlesex counties are more expensive than the Massachusetts average. The cost of living in Middlesex is $41,532 per year, 144 percent of the national average. The cost in Essex is $38,520 – 133 percent.
The bulk of the cost is rent, which is an average of $1,862 a month in Middlesex and $1,697 in Essex. That's compared to the average of $1,535 a month in Massachusetts. The next biggest cost is medical at $546 a month, and that's for someone in good health. That number jumps to $732 for somebody in poor health.
Fortunately, we're here to help. From money management services, home-delivered meals, options counseling, and more, we can help you find ways to cut down on some of those costs for those who qualify.
You may also qualify for things like SNAP benefits, subsidies for insurance, subsidized housing, or fuel assistance.
We can help you determine what options are available. All you need to do is call us at 800-892-0890 or email info@agespan.org.
Are you caring for an older adult or need help locating healthy aging resources? Our experienced staff is available to help. Visit us online at www.agespan.org for more information. You can also call us at 800-892-0890 or email info@agespan.org. Joan Hatem-Roy is the Chief Executive Officer of AgeSpan.