Q: Now that the weather is nicer, I've started taking my dog on the longer walks we used to do in the fall, before the snow and freezing temperatures. I've noticed shortly after we get home my knees start to feel like they're swollen, get stiff, and I have trouble going up and down stairs.
I think it might be arthritis.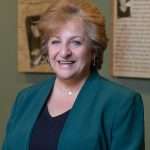 I'm only 63 years old, and I don't want to stop taking my dog for walks or doing any of the other physical activities I like so much. What can I do to keep my knees healthy and moving smoothly?
A: It just so happens that May is Arthritis Awareness Month, so this is a great time to talk about the disease that affects one in four Americans.
Arthritis is defined as an acute or chronic joint inflammation in the joint, according to the National Library of Medicine. Arthritis may attribute to a wide variety of symptoms that include pain, stiffness, decreased range of motion, and joint deformities. There are several different types of arthritis, with management being different for each.
Osteoarthritis occurs most often in the knees. It's the most common form of arthritis that affects adults and the elderly. All providers, but especially primary care physicians, orthopedic surgeons, and rheumatologists are often involved in the diagnosis management of these patients.
Fortunately, there are things you can do to cope with arthritis, and we offer services through our Healthy Living Center of Excellence that can help.
The "Walk With Ease" program we facilitate through the Arthritis Foundation sounds like it could work for you, but your best bet is to consult a physician.
The program is a community-based physical activity and self-management education program. While walking is the central activity, Walk With Ease is a multi-component program that includes health education, stretching and strengthening exercises, and motivational strategies. The program includes a guidebook and a walking schedule to get you safely moving toward better health.
The program can be self-guided or done in a community setting.
We also offer our Chronic Disease Self-Management Program called "My Life, My Health," and its Spanish counterpart, "Tomando."
This program is for adults experiencing chronic health conditions such as arthritis. It provides information and teaches practical skills on managing chronic health problems.
"My Life, My Health" also gives people the tools and motivation they need to manage the challenges of living with a chronic health condition with the goal to enable participants to build self-confidence and assume an active role in maintaining their health.
Lastly, we offer a program called "Enhance®Fitness" in partnership with several local YMCAs.
It's an evidence-based group exercise program for older adults that uses simple, easy-to-learn movements designed to help people with arthritis stay active.
For more information about any of these free programs, contact the Healthy Living Center of Excellence at 978-946-1211.
Are you caring for an older adult or need help locating healthy aging resources? Our experienced staff is available to help. Visit us online at www.agespan.org for more information. You can also call us at 800-892-0890 or email info@agespan.org. Joan Hatem-Roy is the Chief Executive Officer of AgeSpan.