Earlier this month, we celebrated National Pet Day, which reminded me how much the animals in our lives mean to so many of us.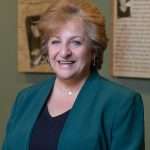 I see "Dog Mom" and "I Love My Cat" bumper stickers everywhere. Those are just reminders that, no matter what's going on in the world, you can always rely on your pet to provide some comfort when you walk in the door.
My family has always been a dog family. My husband, Jack, and I recently adopted an 18-month-old mixed breed dog from Tennessee named Max, whom we now consider a part of our family. Our pets are a part of us -an important part of us.
That's why AgeSpan has teamed up with Meals on Wheels America and PetSmart to offer our Power of Pets program.
The Power of Pets provides up to $300 in veterinary care per year for their pets. It covers numerous veterinary services such as: rabies shots, spaying/neutering expenses, a variety of inoculations, flea/tick care, annual checkups, grooming, and other routine care.
To qualify, people must be receiving AgeSpan services, such as: Meals on Wheels, home care or those living in community housing. Or, be aged 65 and older, not using our services, who qualify financially (Example: $2,265 monthly income limit for a single-person household) and living in our service area.
Interacting with animals and pets has been shown to reduce loneliness, boost people's mood and feelings of social support, decrease stress, and even lower blood pressure. They're therapeutic, and sometimes the only family somebody has left.
We want people to be able to keep their pets. We don't want them to choose between eating or paying for a vet, so we pooled our resources to form this program. I cannot imagine having to decide between buying medicine for me or Max, and that's something we hope others never have to do.
The feedback we've received since starting the program earlier this year is tremendous, and the testimonials are heartwarming.
"The program has been a godsend for me," wrote one participant. "If it wasn't for AgeSpan, I couldn't pay my vet bill. Penny is my companion, and she helps make me feel good."
And to some people, a pet can do more for them than the prescriptions they take.
"(The program) was there for my 8-year-old cat, Tillie, at a very difficult time in my life due to seven major disabilities and medical conditions," another participant wrote. "My companion cat Tillie is a big part of my fighting all my medical problems. I love her, and she loves me."
People who want to learn more can contact their Pet Program Director Sandy Jennings at 800-892-0890.
Are you struggling to care for an older adult or having difficulty locating resources? Our experienced staff is available to help. Visit us online at www.agespan.org for more information. You can also call us at 800-892-0890 or email info@agespan.org. Joan Hatem-Roy is the Chief Executive Officer of AgeSpan, formerly Elder Services of the Merrimack Valley and North Shore.