Q: My siblings and I have begun to notice our parents are no longer able to manage living on their own. While they have some health issues, it doesn't seem serious enough for a nursing home, but they do need help. What options are there? What do we need to know before we approach them?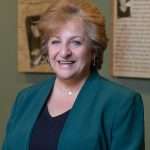 A: It is always difficult when you come to realize parents, or any loved one, may not be able to live without assistance. This doesn't automatically mean they must move out of their home unless this is what they choose to do, or they are at serious risk of injury if they remain where they are.
It is normal that older adults would want to maintain their independence as long as possible. In most situations taking the least invasive intervention is recommended. Supportive services may enable your parents to remain safely in their home for an extended period of time.
Have you specifically determined what kind of assistance your parents need? Family members may have difficulty being objective in this area when emotions are involved. Consulting with a care manager to conduct a comprehensive assessment may prove to be invaluable. Professionals can assist you in determining the level of care needed. At AgeSpan, this service is provided at no cost.
The next challenge is in communicating with your parents as this can be a sensitive subject. Focus on asking questions and offering suggestions rather than telling you're your opinion and point out areas of concern.
Your parents could potentially benefit from services provided in the home to help with housework, shopping, meal preparation, laundry, and other tasks. There is a wide array of services available, including home-delivered meals, adult day health programs, transportation services, and more. Care managers can provide information on eligibility guidelines and costs involved. We also offer service to you as a caregiver since this can be a difficult time for you as well.
It is important not to overwhelm your parents, and you may have to have a few conversations to get them comfortable with the idea. Perhaps you can enlist one of their friends or another trusted family member to help in this transition.
AgeSpan offers information and resources to help get you started understanding all the options available to your family.
Are you struggling to care for an older adult or having difficulty locating resources? Our experienced staff is available to help. Visit us online at www.agespan.org for more information. You can also call us at 800-892-0890 or email info@agespan.org. Joan Hatem-Roy is the Chief Executive Officer of AgeSpan, formerly Elder Services of the Merrimack Valley and North Shore.