Informational Session via Zoom with SHINE
Are you turning 65? Over 65 and considering retirement?
Explore your health care options
Learn what you need to know about Medicare
At this zoom session, you will learn about:
The enrollment process and timeline for Medicare-related plans
Navigating your way through the complex Medicare health insurance system
Medicare options and what may be best for you
How to compare your costs and benefit options
Medicare Savings Programs to assist with Medicare costs and premiums
A SHINE counselor will be available for Q & A session immediately following the seminar. Registration required by following the link. You will receive a confirmation email with link to join the meeting.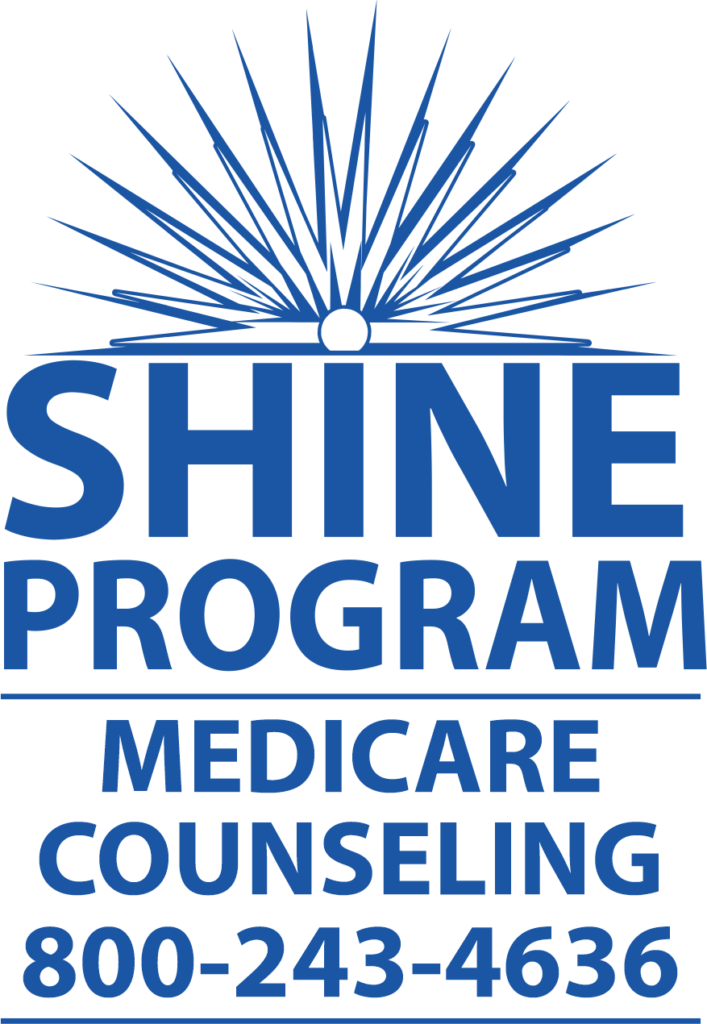 Wednesday, September 15, 2021
6:00 – 7:30 PM
Monday, September 20, 2021
10:00 – 11:30 AM
Wednesday, September 29, 2021
6:00 – 7:30 PM
Wednesday, October 6, 2021
6:00 – 7:30 PM
Wednesday, October 20, 2021
6:00 – 7:30 PM
Monday, October 25, 2021
10:00 – 11:30 AM
Wednesday, November 3, 2021
6:00 – 7:30 PM
Monday, November 8, 2021
10:00 – 11:30 AM
Wednesday, November 17, 2021
6:00 – 7:30 PM
Monday, November 22, 2021
10:00 – 11:30 AM
Wednesday, December 1, 2021
6:00 – 7:30 PM
Monday, December 6, 2021
10:00 – 11:30 AM
Wednesday, December 15, 2021
6:00 – 7:30 PM
Monday, December 20, 2021
10:00 – 11:30 AM
Wednesday, December 29, 2021
6:00 – 7:30 PM