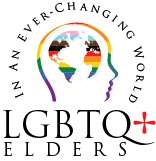 12th Annual VIRTUAL Conference
LGBTQ+ ELDERS IN AN EVER-CHANGING WORLD
Forward is a Fluid Motion: Aging with Hope, Positivity, and Resilience
A virtual one-day conference focusing on interdisciplinary practice and community engagement for people working with lesbian, gay, bisexual, transgender,
queer/questioning + older adults and caregivers.
People looking for alternative resources, services, or community programs to help support their individual aging or caregiving needs are also invited to attend.
The conference strives to create an open and welcoming forum, as well as a convening of community.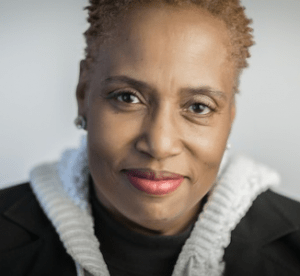 2023 Keynote Speaker
Dr. Imani Woody
Founder & CEO, Mary's House for Older Adults, Inc., Washington, D.C.
Nationally known thought leader Dr. Imani Woody has advocated for the rights of women, people of color, and LGBTQ+/SGL (Same Gender Loving) people for more than 25 years. She has worked tirelessly to address the many challenges these groups confront as they age. Woody retired from AARP to pioneer the building of safe, alternative community housing for LGBTQ+/SGL people over age 60. She established Mary's House for Older Adults (MHFOA) to serve LGBTQ+/SGL elders experiencing housing insecurity and isolation. She has a doctorate in Public Service Leadership and a master's in Human Services from Lincoln University. Her many awards include Next Avenue's 2019 Influencers in Aging, Forbes Business of Pride, and the SAGE Creating Change Advocacy Award. Woody founded the Living Life Like It's Golden program to empower people to live their lives more fully through visioning.
In addition to the keynote speaker, the conference will also offer nine workshops. Participants can attend up to three of the nine.
The 12th Annual LGBTQ+ Elders in an Ever-Changing World Conference is a collaborative effort of the following:
AgeSpan, formerly Elder Services of Merrimack Valley and North Shore
LGBTQIA+ Aging Project Fenway Health
Over the Rainbow Social Group